Course Details
Come and join me for an engaging and fun virtual cooking class – from the comfort of your own kitchen, we'll dive deeply into dishes, learning the details of each ingredient and transforming them into delicious meals. Delicious doesn't mean complicated. Learning pairing techniques and cooking practices together, these recipes will soon be integrated into your weekly repertoire and your dinner will be delicious!
Class participants will receive a recipe bundle including detailed grocery lists, kitchen equipment needs and zoom link
Join me for a 90-minute cooking experience, we'll jet off to Italy (link to cookbook) in our kitchens for an authentic and delicious adventure! Together we will master which olive oils are best used in each dish, and dive into the details of Italian olive oil, local dishes and life.
Class Menu: Fresh Tomato Bruschetta, Shaved Fennel and Orange Salad, and Pasta Gremolata.
Menu Notes: This class is naturally vegetarian and dairy free. If you have specific allergies, please make sure you send an email detailing your dietary needs and recipe accommodations will be shared.
Discover a taste of the Atlantic. Pulling recipes from A Rising Tide (link to cookbook), this class will be chalk full of travel stories from this region and the culinary renaissance happening across the provinces. This 90-minute experience will transport you through the tastes of the region, beginning with Newfoundland Turnip and Mustard Seed and finishing with Nova Scotia Upside-Down Wild Blueberry Grunt.
Class Menu: Turnip and Mustard Seed, Dulce Salt Seared Porkchops with Roasted Garlic Mornay, Upside Down Blueberry Grunt
A Taste of Vancouver Island, the Canadian Island where everything grows, with a temperate climate and natural rainforest, this island offers everything from citrus orchards to heritage red fife wheat fields. Spend 90 minutes learning about this unique part of Canada while cooking a delicious meal filled with local ingredients from recipes featured in Cedar & Salt (link to cookbook)
Class Menu: Heirloom Tomato and Goat Cheese Platter, Garlic Scape and Walnut Pesto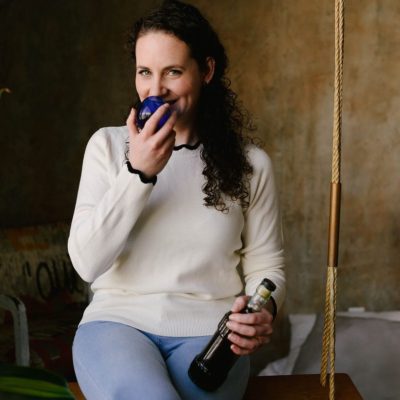 Instructor
Hi, I am Emily. I'm an author and recipe developer, and most importantly an Olive Oil Sommelier. Here I'll be reviewing different olive oils, showing you fun ways to use it in every kind of recipe and debunking the confusing and complicated world of olive oil.