Course Details
I am now offering a series of seminars specifically geared to supporting the growth of buyers and retailers in gourmet grocery and culinary teams. These seminars will take your teams through a series of tasting, learning outcomes, education and application of olive oil.
Olive Oil is a foundational ingredient, a staple in all grocery retail outlets, and restaurant kitchens, and more awareness through media and other channels is heightening customer awareness about this ancient product. Teaching executive chefs, store managers and buyers, how to taste, give confidence in purchasing consistent quality from producers, tips for selling olive oil as well as how to best respond to customer questions, with accurate information. Developing your teams understanding of olive oil will not only support them in creating the best dishes, it will also support in responding to customer questions, with accurate information.
I am here to support, answer any of your olive oil related questions and create a program that works best for your team to grow their knowledge and understanding of olive oil.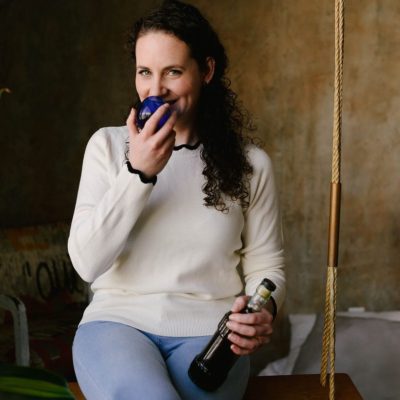 Instructor
Hi, I am Emily. I'm an author and recipe developer, and most importantly an Olive Oil Sommelier. Here I'll be reviewing different olive oils, showing you fun ways to use it in every kind of recipe and debunking the confusing and complicated world of olive oil.