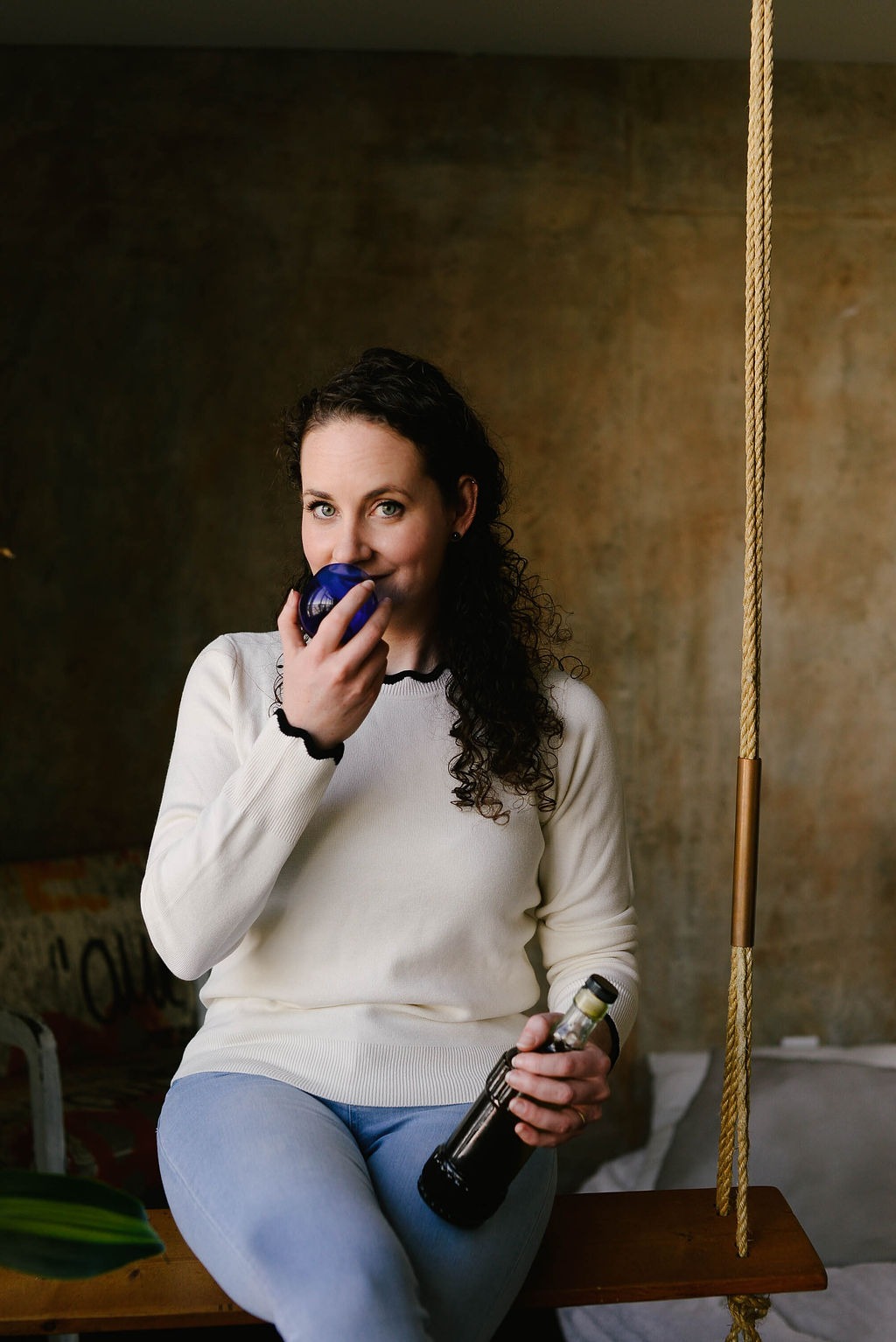 Hi, I'm Emily,
This is a little crazy to admit right off the bat but hey, it's true. I love olive oil, a little too much. It's an ingredient, an elixir, a juice, a fat, transformative, healthy, confusing, misunderstood, ancient, and has changed my life.
A few months after I married my husband Stephen, we moved to Europe and visited his family olive grove in the countryside outside the small town of Fano in central Italy. I learned so much during the olive harvest, experiencing the community that comes together to pick the olives, being in the mill when they are crushed and made into olive oil was what started the fascination. The other piece happened after we moved home, as I couldn't figure out why the dishes, I was making at home in north America tasted so differently than the exact same recipe I was making in Europe and why did the grocery store olive oil smell like weird plastic and crayons, definitely not the fresh green grassy sent I had become so use to. Being innately curious, I dove headlong into the olive oil, wanted to figure out the chemical makeup, what made the olive oil so different here as to what we were used to in Europe. After finding out so much my mind could explode, it did, and I just couldn't keep it all inside anymore. I started importing olive oil and shortly after opened a retail store, educating, teaching, and sharing this juice I had grown to love so incredibly much. As this journey continues, I want to share all I've learned more broadly, so here I am, my love for olive oil oozing out once again in a new online format and start shouting from the rooftops even louder about this deliciously misunderstood ingredient.
From olive oil, I've also learned how to teach customers how to integrate olive oil, and other artisan ingredients into everyday life. I love feeding people and teaching them how to feed themselves. I'm your go-to gal for all things development and growth focused. Finding unique innovative products and recipes to integrate your products into customers everyday life. From guidance in retail merchandizing, creating brand style guides to create consistency across platforms, product research and development, adapting recipes to meet nutritional and dietary restrictions, my goal is to support your company vision in refining creative direction growth.
The author of 8 cookbooks, co-founder of EATCreative.co, creator @ThatFoodConnection and former owner of Olive the Senses Gourmet Foods Ltd., my passion continues to be creating space where people can connect over food, grow in their knowledge of creating meaningful meals and independence in the kitchen.
Let's back up, I grew up on the kitchen counter.
Whether I was placing peaches perfectly in canning jars as a child surrounded by family working together to make preserves; volunteering in the school cafeteria serving pierogis in the lunch line, so I could feast on a bowl of leftover caramelized onions; or scrubbing pots and pans in the summer camp kitchen all season long to learn the tricks of the perfect cinnamon swirls that came out of the oven for evening snack, I've always found myself surrounded by food and the community food brings together.
Fast forward a few years, I'm still surrounded by delicious food and a loving family at my husband's family olive grove in Italy. This is where my passion for tasty food, community and producers all slammed together. Growing my understanding quality food products after studying Life Science at Queen's University, I dove headlong into the olive industry, falling deeply in love with all things olive, and made ThatFoodConnection, bringing it all together today.
This is just the beginning of the story.
I'd love to sit down with a cup of tea and find a way for our stories to grow together.